SE U (U) CH LV CH SE V CH Flashdance Good Morning Sunshine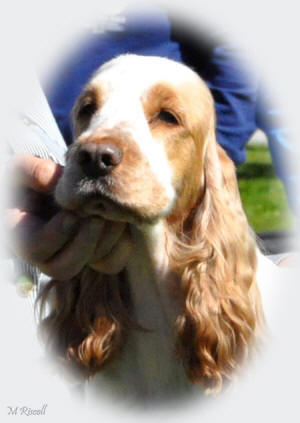 "Astrid"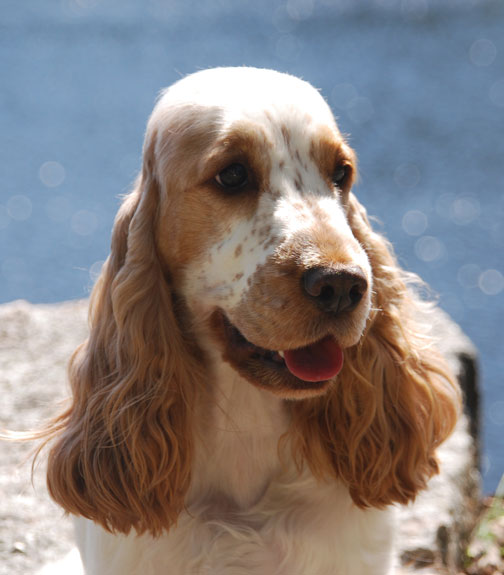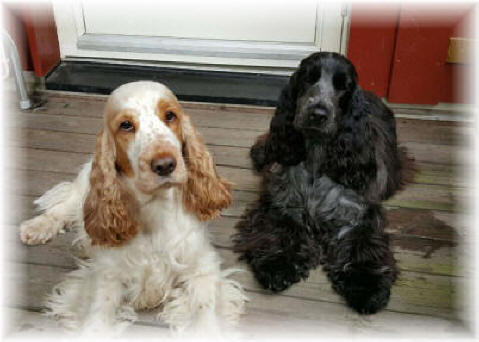 med sin dotter "Zuma" Flashdance Kiss Of A Rose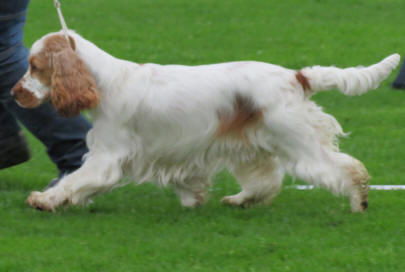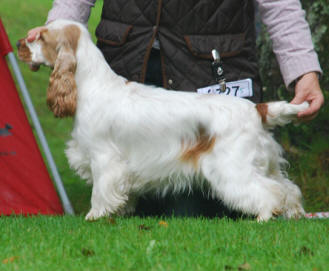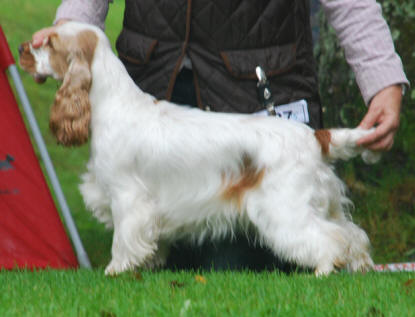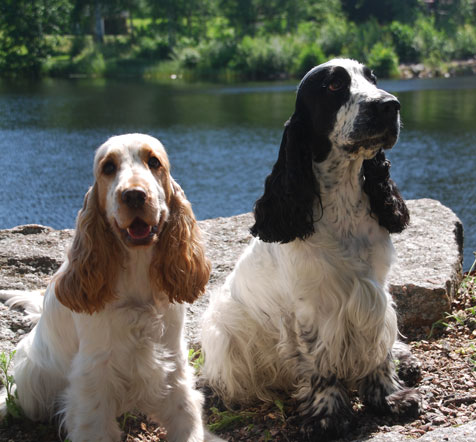 Till höger tillsammans med sin bror SEU(u)CH Flashdance Got The Look, Foppa sommar 2012/ To the right together with her brother SEU(u)CH Flashdance Got The Look, Foppa summer 2012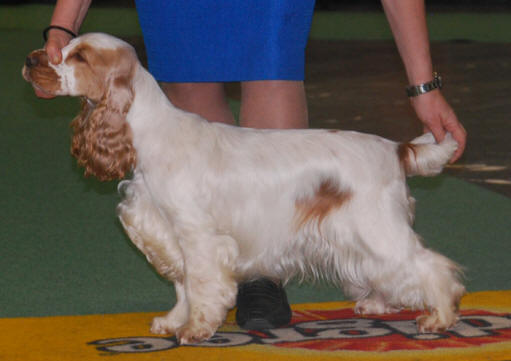 SKK Stockholm 2012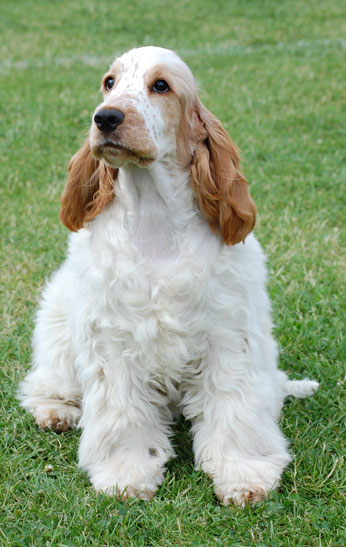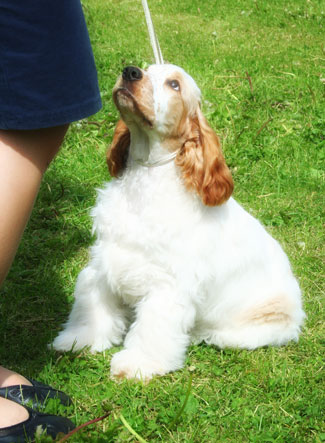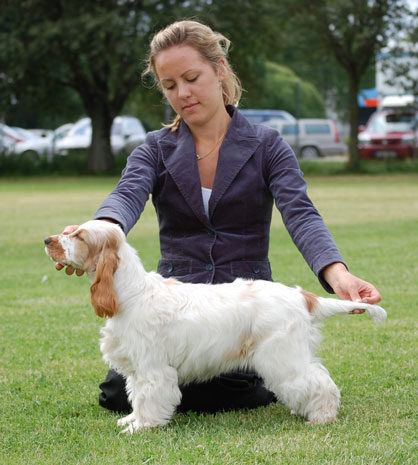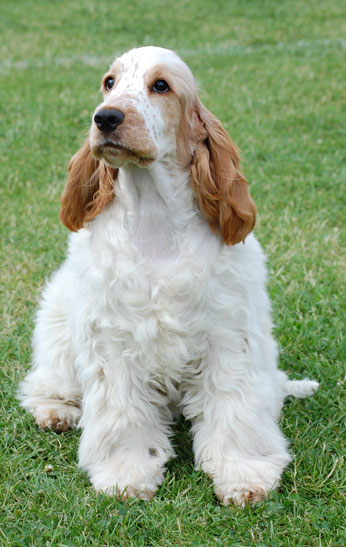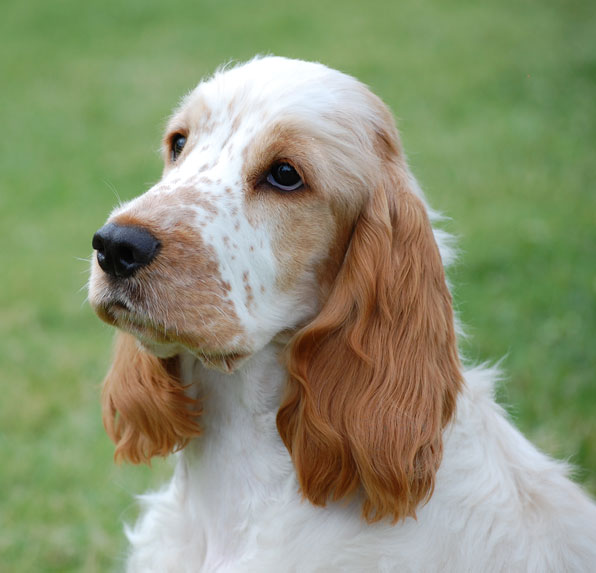 6 månader
--------------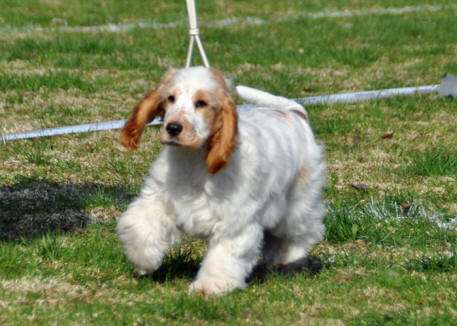 4,5 månader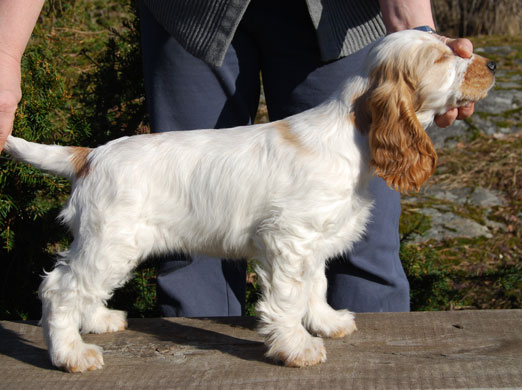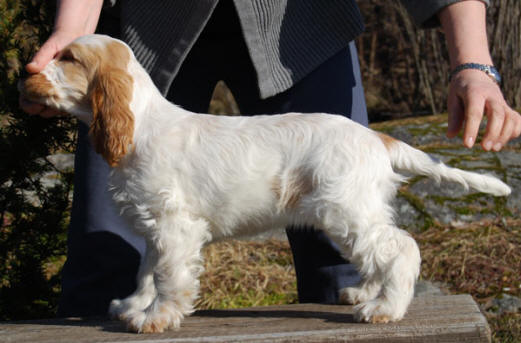 Astrid 13 veckor / Astrid 13 weeks
----
Född: den 15 dec 2010
Färg: orange roan
Höfter: A Hips: A
Ögon: optigen prcd-PRA hereditärt normal, ögonlyst ua okt 2012 och maj 2014
FN dna test Antagene:
Normal/Clear
Meriter:
BIR-valp BIS-placering valp. 2 Cert, BIR, BIM, 4:a i gruppfinal i Estland 2012, Cert i Sverige. 2 cert, 2 BIR och 3:a i gruppfinal i Talsi, Lettland maj 2014
Svensk Viltspårchampion maj 2013, SEVCH
----
SEVCH Flashdance Dazzling Flower, vs
Strandmarkens Spirit Of Love
Kriss Top´s Walk Of Life, vs
Brightwood´s Share Of Gold, orr
SEU(u)CH SEVCH Backhill´s Harmony And Peace, blr & tan
DT VDH CH FINUCH SU(u)CH
Midnight Train vom Rauhen Holz, blr
Backhill´s Tribute To Amaretto, blr
SEU(u)CH Mistily´s Amber Gambler, orr
Speechouse San Antonio, blr
GBSHCH
Dialynne Senator Of Salabah, blr
Shanaz Chatter, blr
Roqfolly Rosie Carver, blr
Wilholme Whip Hand At Roqfolly, blr
Roqfolly Rain Dance blr
Astrid är våran lilla orange prinsessa. Hon är pigg och alert gillar spår och utställning. Astrid leker gärna med Inca och är gärna barnvakt när vi har valpar hemma. Hon älskar mat som alla våra fyrfotingar här hemma. Eftersom hon är orange i färgen har hon inte alltid så mycket päls, förhoppningsvis blir det bättre efter en kull valpar som vi planerar hösten 2014.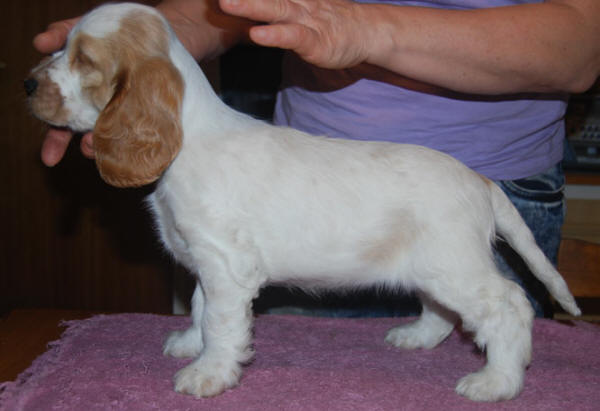 Astrid 8 veckor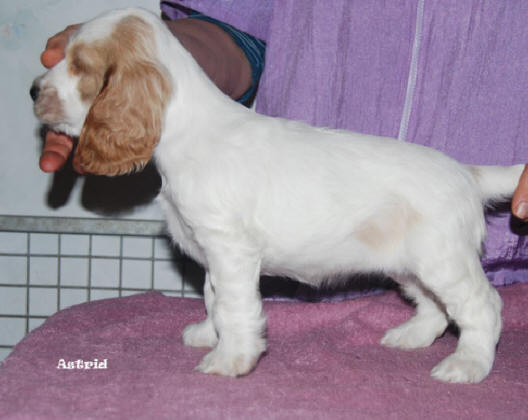 Astrid 6 veckor