Lokes avkommor / Lokes progency
SE V CH, EST JW-12, EST JUNIOR CH
SE U (U ) CH LV CH Flashdance Hungry Eyes "Loke"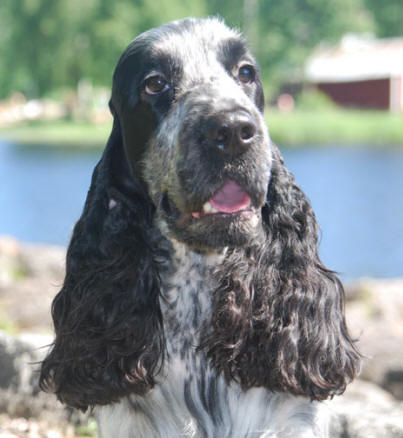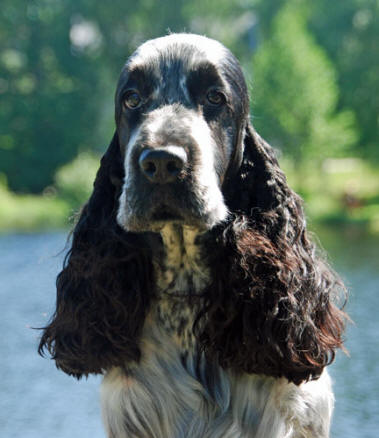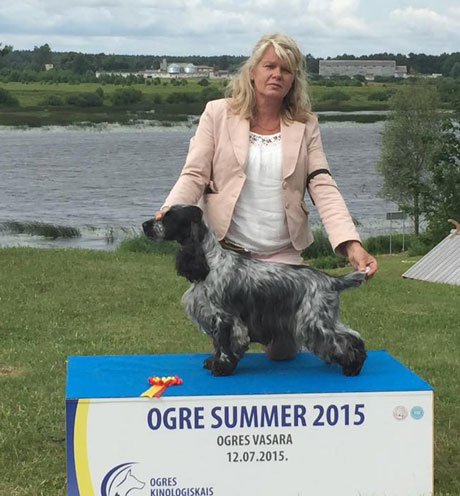 BIR x 2 Ogre Winner & Summer 2015-07-11-12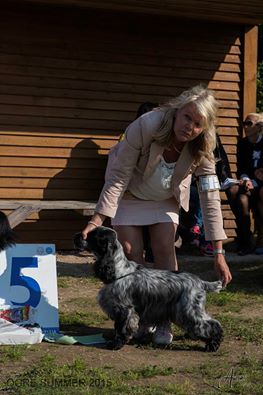 "Loke" BIG 4 Ogre winner 2015-07-11, BIG 5 Ogre Summer 2015-07-12
------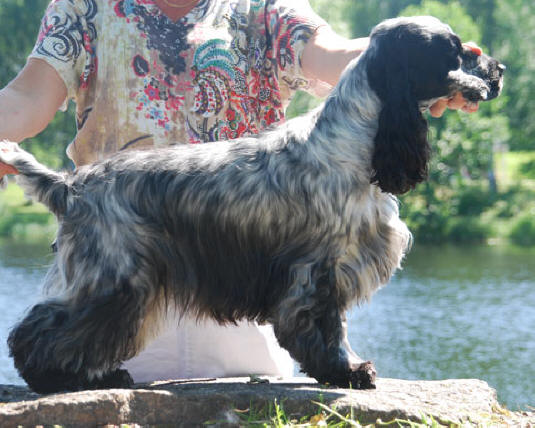 Loke Juli 2013
Född: den 30 apr 2011
Färg: blue roan
Höfter: A Hips: A
Ögon: optigen prcd-PRA hereditärt normal, ögonlyst ua feb 2014
FN dna-test Antagene:
Normal Clear
Meriter:
BIR-valp, BIS-valp placering, BH-placering, BIM, 3st juniorcert i Tallinn EST JUNIOR CH, EST JW-12 på internationell utst Tallinn 2012-06-03. Kvalificerad till Crufts i Tallin 2012. Cert Litauen Moletai 2013-05-25. Cert SKK Piteå 2014-05-18 domare: Anne Buvik.
Svensk Viltspårchampion maj 2013.
MH-beskriven juni 2014
Loke lämnar följande färger: blue roan, orange roan, brun roan (fd liverroan) och blue roan och tan
----
SEU(u)CH SEVCH Flashdance Betty Boop, blr
SEU(u)CH Powerscourt Pied Piper, blr
Riondel Venture To Powerscourt
Sorbrook blue Ribbon At Powerscourt
Backhill´s Esther Williams, blr
NOUCH SEU(u)CH Travis Dirty Harry
Backhill´s Tribute To Amaretto, blr
SEU(u)CH Mistily´s Amber Gambler, orr
Speechouse San Antonio, blr
GBSHCH
Dialynne Senator Of Salabah, blr
Shanaz Chatter, blr
Roqfolly Rosie Carver, blr
Wilholme Whip Hand At Roqfolly, blr
Roqfolly Rain Dance blr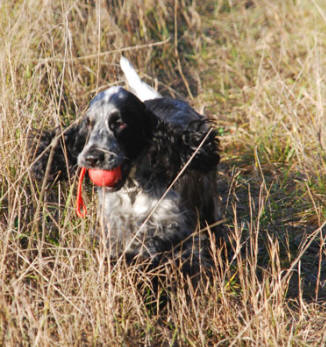 Loke är mattes pojke, vill vara där jag är. Lugn och sansad hemma, har bra motor i skog och mark. Han älskar att spåra och leka med leksaker och har en passion för små kottar som han leker med tassarna och slänger upp i luften som en katt. Tyvärr tycker han inte utställning är lika kul, förknippar det med veterinären när han är på bordet, men det kommer väl med åldern hoppas jag och låter honom vila ett tag och växa i sig, få mer massa och päls som är sliten efter allt spårande under 2013. Loke har haft en kull på Idunvallens kennel och förhoppningsvis väntar vi valpar efter honom i februari.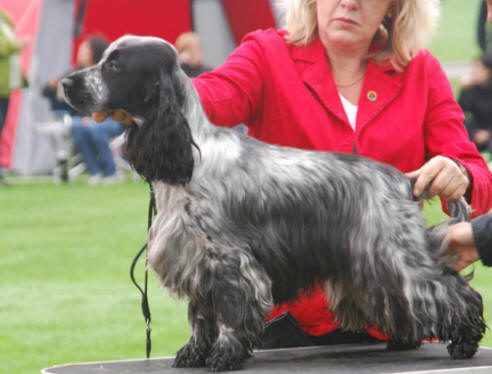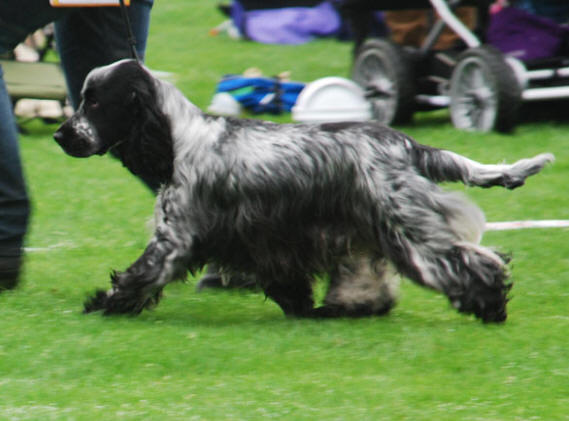 Loke 16 månader - 16 month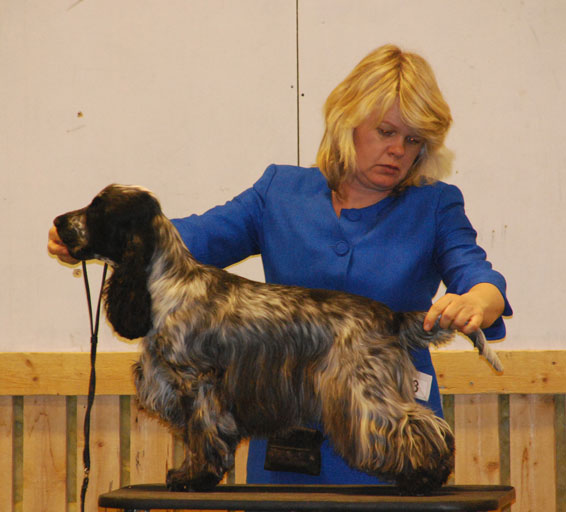 Loke 1 år - Loke 1 year old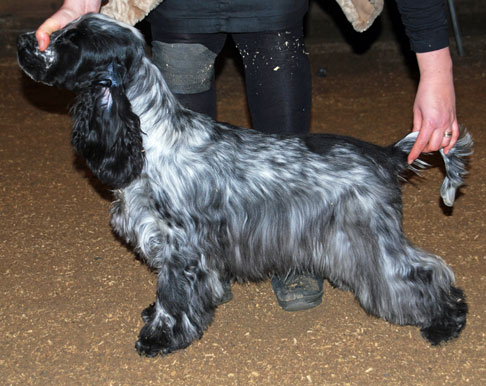 Loke 9,5 månader - Loke 9.5 month
----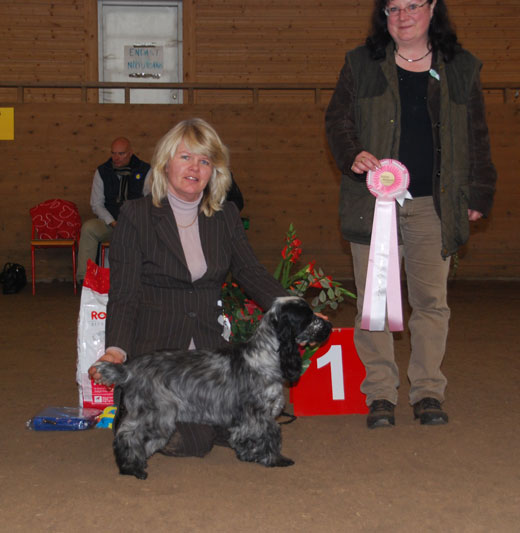 Loke BISvalp I SSRK Mjölby 2011-10 rasdomare: Kurt Nilsson, BISdomare: Lena Rollman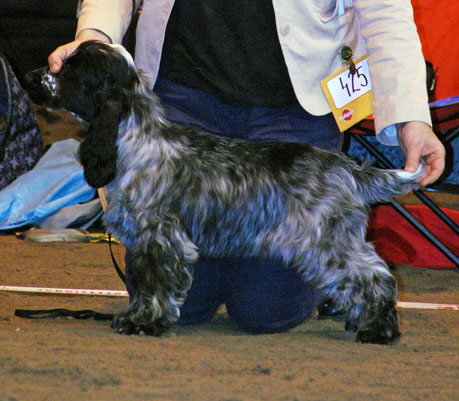 5 månader